Trusted Source For Local Dumpster Rental Lexington NC
When you need a trash dumpster for a commercial project or a residential project, contact Central NC Dumpsters for dumpster rental Lexington NC. We are a trusted waste disposal company serving homeowners and business owners in Lexington, North Carolina and surrounding cities. We aim to ensure that disposal of waste is not only accessible, but affordable for anyone who may need a roll-off container for effective waste management. We offer roll-off container rental in Lexington for small and large projects alike and our roll-off rental dumpsters can accommodate trash, waste and debris from all types of projects.

At Central NC Dumpsters, we pride ourselves in being a reliable supplier for dumpster rental Lexington NC and we make renting a dumpster a quick and hassle-free process for all our customers. We offer affordable dumpster rental prices in Lexington so that homeowners and businesses in our community do not have to struggle to dispose of waste following various residential projects, commercial projects or construction site clean-ups.

When you have any project in or around your home or business location that will involve disposing of loads of trash or debris, get a dumpster rental Lexington NC easily by giving us a call at (336) 575-8121 or book online. Schedule a roll-off dumpster delivery today and cut the hassle of hauling waste to the dump in multiple, sometimes costly trips.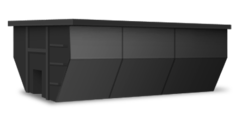 Dimensions
14' L x 8' W x 4' H
Included Tonnage
1.5 included
Additional Days
:
$15/day
Extra Weight
:
$65/ton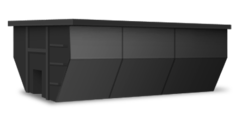 Dimensions
14' L x 8' W x 5' H
Included Tonnage
2 included
Additional Days
:
$15/day
Extra Weight
:
$65/ton
We Take Just About Everything
Some examples of the junk we haul away include
Refrigerator Disposal

Garbage Removal

Mattress Disposal

Foreclosure Clean Outs
Construction Waste Removal

Yard Waste Removal

Trash Removal

Appliance Removal
Television Disposal & Recycling

Furniture Removal

E-Waste Disposal

Hot Tub Disposal
When to Use Dumpster Rental in Lexington NC
You can use a dumpster rental in Lexington NC when you have an ongoing construction project, or a one-time residential renovation or commercial cleanout project to ensure that you stay ahead of your waste removal. Without a reliable waste management dumpster, waste containment can slow down your project. You can avoid having heaps of waste on your property which can derail your project by getting a reliable roll-off container rental delivered just when you need it so that you can get the waste directly into the roll-off container for proper waste disposal. Get a reliable roll off dumpster rental delivered to your work site today by Central NC Dumpsters and have a convenient, cost effective waste removal.

We provide dumpster rental in Lexington NC frequently to customers with different quantities of waste and types of material to dispose of. Whether you need to demolish an outdoor shed, remove a deck, finish a basement or kitchen remodel, or even clean out your garage; having a roll-off dumpster onsite will enable you to get the job done much faster and to also get rid of the garbage or junk generated conveniently.

Below are some of the projects you can use for a roll-off dumpster in Lexington NC for.
Residential Lexington Dumpster Rental
Most, if not all home improvement projects require a Lexington dumpster rental to get the unwanted material off your property as soon as possible, and without a lot of hassle. From needing to get rid of the old fixtures for the kitchen remodel, to clearing junk and trash from the basement or garage; which has become cluttered with everyone's unwanted junk from years of storage and even for yard waste or demolition waste removal; Central NC Dumpsters have got you covered.

Never rented a Lexington dumpster rental for residential waste disposal before? Our representatives will guide you depending on your waste disposal needs and direct you to the container that will give the safe containment you require for your home project. Give us a call or book a dumpster online and let us assist you in making your home renovation as effective as possible by providing you with an affordable roll-off dumpster rental in Lexington, NC.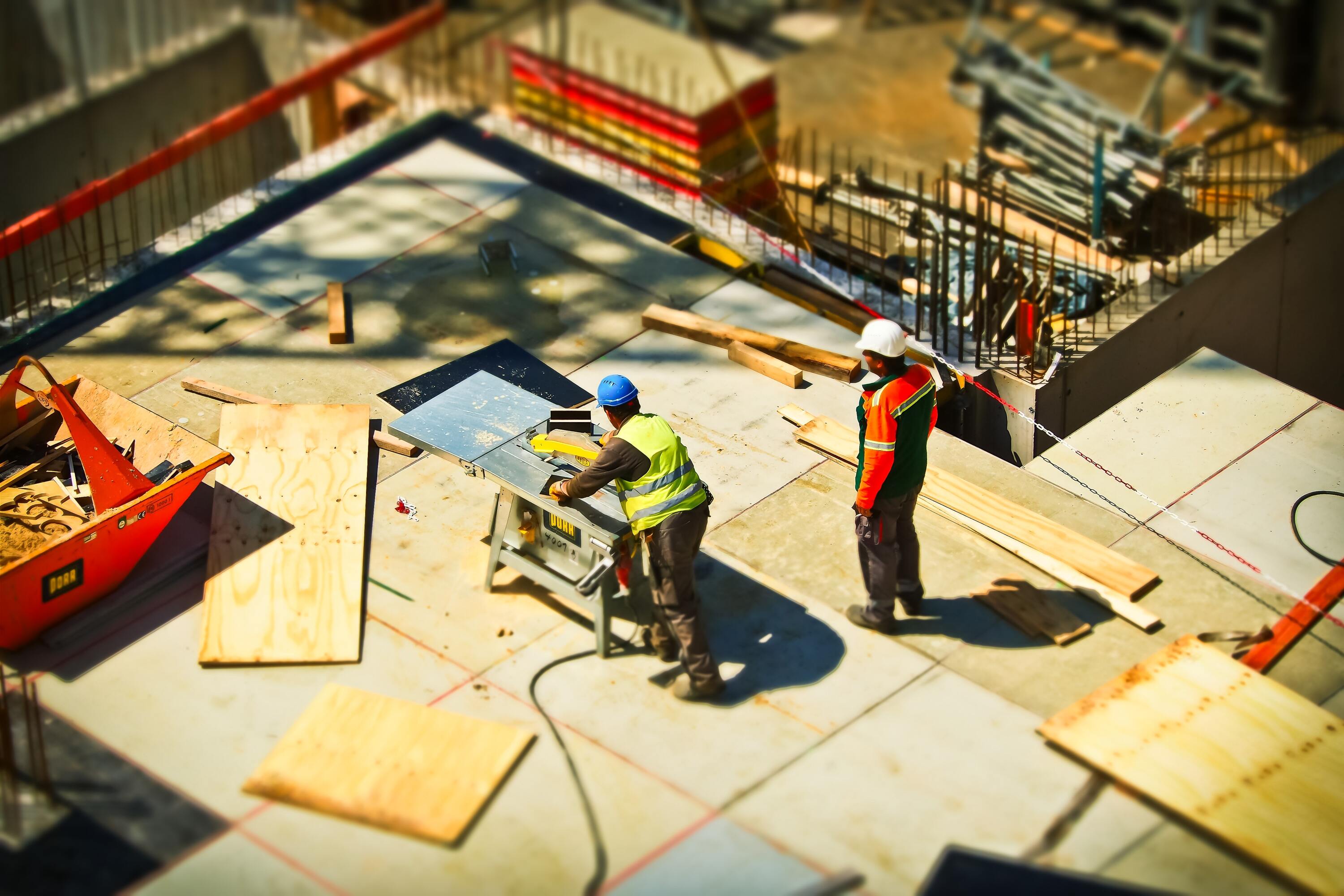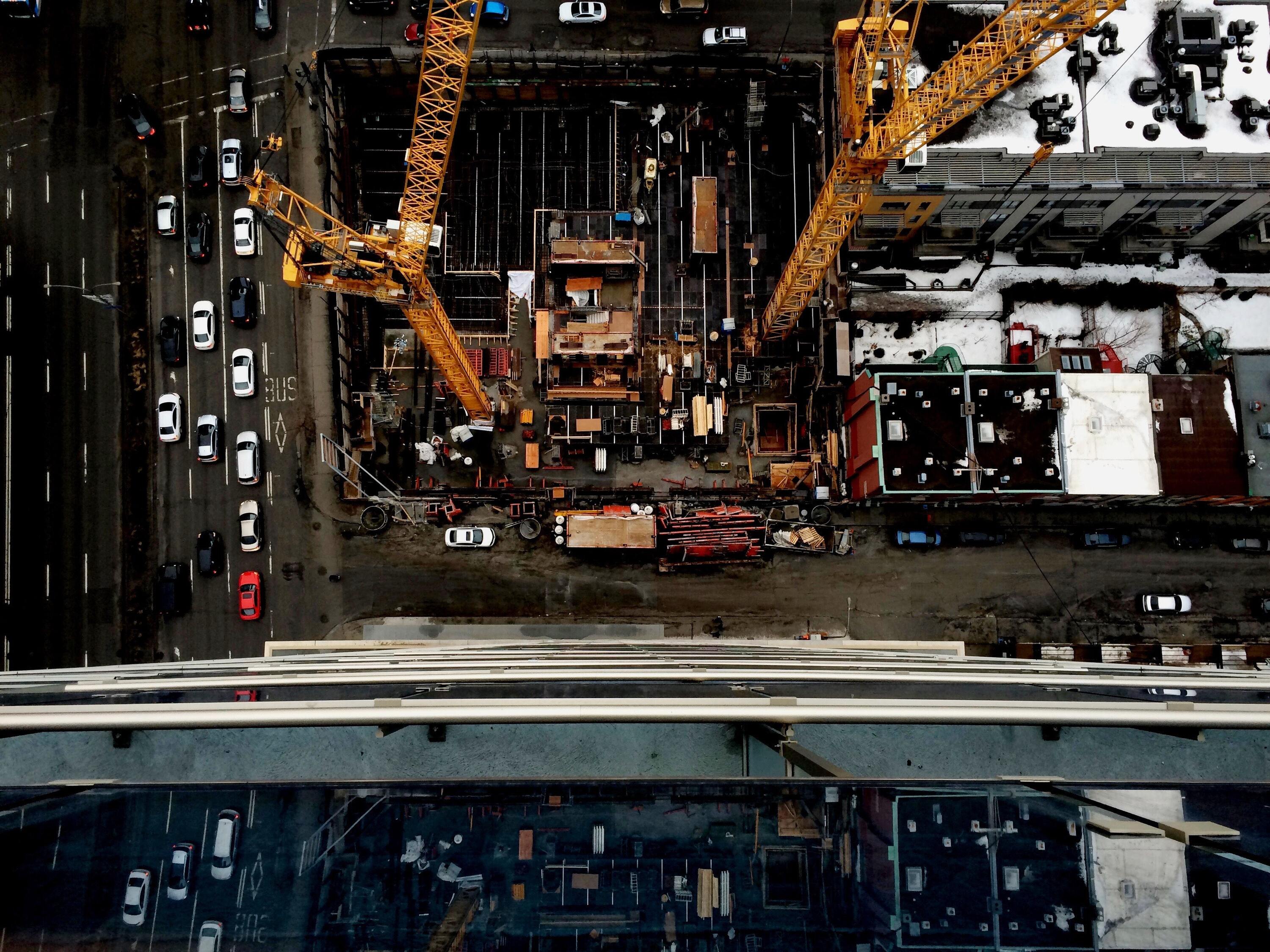 Dumpster Rental Lexington for Yard Waste
With our dumpster rental Lexington for yard waste and landscaping debris removal; you can be assured that you'll be able to get rid of branches, brush, and leaves from trees, yard debris pile ups easily, without breaking the bank. We provide professional dumpster rental service in Lexington NC that homeowners and landscapers prefer for yard and landscaping debris management.

When you need to clean out the garden shed, complete the landscaping project, and finish your gardening; give us a call to order a dumpster rental Lexington for yard waste removal. Simply choose a container and schedule a dumpster delivery in just a couple of minutes. You can also book and schedule a dumpster delivery online!

We have small dumpsters and large dumpsters, so whether you have a large landscaping project for a client, or you are a homeowner planning a DIY routine yard maintenance or landscaping, we can provide the perfect dumpster that will help you get rid of all the waste in one trip.

Construction Dumpster Rental in Lexington, North Carolina
You will get a variety of construction dumpster rental in Lexington, North Carolina at Central NC Dumpsters. Our roll off dumpster rentals are designed to be sturdy and strong enough to handle waste from construction projects and transport it to the nearest landfill in a hassle-free manner. Contractors in Lexington, NC who use roll off dumpsters understand that rental dumpsters are invaluable for construction site clean-ups and know that Central NC Dumpsters offer reliable same or next day dumpster service.

When it comes to C&D debris removal in Lexington NC, we are the best alternative. We have the best dumpster options for containing and disposal of heavy construction wastes. Don't let construction waste and debris litter your construction site and pose a safety hazard for your workers. We will deliver a construction dumpster rental in Lexington, North Carolina to you, anytime you need it and your part will be to simply fill the container up, and we'll take care of the rest.

Roofing Material Trash Dumpster Rental In Lexington

Professional local roofers use trash dumpster rental in Lexington to keep their roofing waste and debris contained during new roof installations, and roofing replacement projects. Roofing contractors and general contractors alike love our large roll off dumpsters in Lexington, NC because they are spacious, reliable, and can be delivered on site when required, without inconveniences.

To ensure that roofing tear down debris, and other materials don't litter your clients property days after the roofing replacement is complete, call us to get a trash dumpster rental in Lexington delivered. From small scale renovation and remodeling projects to large roofing replacements and shingle waste disposal; we've got you covered.

Lexington Commercial Dumpster Rental

Need a Lexington commercial dumpster rental for business waste management? When it comes to renting a dumpster for business waste management, all of the local business owners know the go-to dumpster rental provider in Lexington to call! At Central NC Dumpsters, we have a reliable roll-off dumpster for rent that can accommodate waste from a wide range of projects as shown below.

We provide trusted dumpster options for commercial cleanouts, rental unit remodels, business renovations and other commercial projects. Whether you need a temporary dumpster rental or a permanent dumpster rental for your business disposal needs, we will be happy to assist you. Apart from being a dependable commercial dumpster rental in Lexington, we also have a dependable team to help guide you, if you need any help finding a dumpster that will accommodate any commercial or industrial waste disposal needs.

Reliable Demolition Dumpster in Lexington, North Carolina

Do you have a demolition project you are planning to work on and are trying to get a demolition dumpster in Lexington, North Carolina at the best pricing? It's not a problem at all! We have cheap roll off dumpster rentals in Lexington NC for you to choose from. We provide the heavy-duty roll-off containers that contractors need for their debris. You can trust us for major construction site and demolition site clean-ups, large-scale debris containment, and disposal.

Demolition wastes cannot be disposed of in a regular dumpster because of the nature of the materials and you will need to get a demolition dumpster rental in Lexington, North Carolina in order to haul it to the landfill for proper disposal. Whether you have a small outdoor shed demolition on your residential property or a large structure that you need demolished; make sure that you get the right size dumpster first, so that you can manage the debris efficiently.

Why Rent a Roll Off Dumpster Rental in Lexington NC from Us?

Central NC Dumpsters is the go-to waste management company to call for any type of roll off dumpster rental Lexington NC, no matter how big or small the job is. Wondering why Central NC Dumpsters? While we are one of many dumpster rental Lexington companies offering waste disposal services, having a stress-free experience requires choosing a professional dumpster rental company with the best track record.

What makes Central NC Dumpsters the best alternative for roll off dumpster rental in Lexington NC can be summed up in one sentence. We offer professional dumpster rental service at the best price, and only high quality roll-off containers that are built to last and will get the job done right. We have no extra charges, and the dumpster rental you see on our website is what you pay for your rental, if you observe the weight limit. We are focused on building a community and not just time rentals. We would love to work with our customers again and again.

Affordable Dumpster Rental Lexington Sizes To Choose From

Central NC Dumpsters offers you affordable dumpster rental Lexington sizes to choose from depending on the scope of your project, and how much waste you anticipate will be generated from your project. Our dumpster size selection is designed to help you get the right dumpster for the job without having to worry about running out of space.

The scope of your project and the type of waste you need to dispose of will determine whether you rent a 20-yard dumpster in Lexington NC or whether to get a 15-yard dumpster rental. Our 15 yard dumpster is large enough for DIY clean-ups such as basement, garage, and attic cleanouts and our 20-yard dumpster rentals are great for larger home cleanouts, remodeling, roofing and renovation clean-ups.

While we have a dumpster sizing guide on our website to help new and experienced renters alike find the right size dumpsters for projects; we are also available to help you find a dumpster that is perfect for your project. Our goal is to make it easy for all our customers to get a roll off dumpster rental in Lexington, North Carolina that will make removal of waste successful and cost-effective. We handle every aspect of our business professionally, making repeat customers with nearly every rental.

Wondering How to Rent a Roll Off Dumpster Lexington?

If you're looking to rent a roll-off dumpster in Lexington, Central NC Dumpsters is your best alternative. Our friendly and experienced representatives make it a hassle-free experience for you, guaranteeing total satisfaction. We are always ready to take your order and deliver the right size dumpster to your home or business location for fast and effective waste removal during any project.

Call us now at (336)-575-8121 or use our online booking to get an affordable dumpster rental in Lexington, NC. Please include all the relevant details when scheduling your delivery for a seamless, on-time delivery.

Top Source For Dumpster Rental Near Me Lexington

Central NC Dumpsters is proud to deliver dumpster rental near Lexington and the surrounding cities and communities. We deliver to the following Lexington zip codes: 27292, 27294, and 27295. We also serve Asheboro, Winston Salem, High Point, and Salisbury, North Carolina. Don't see your Zip code? Please let us know if you don't see your zip code and we'll let you know if we service your area!

If you are searching for dumpster rental near me in Lexington and cannot see your location, just contact us. We often deliver further outside of our radius and even make arrangements with customers interested in our waste management dumpsters to deliver to their locations. We have a friendly and experienced team that will always be upfront with you and give you honest, professional service. We also have dumpster rentals in Salisbury, NC.


Dumpster Lexington NC Frequently Asked Questions

Here are some dumpster Lexington NC frequently asked questions and answers. If you have any more questions, our team will be eager to answer them and assist you! Renting a dumpster in Lexington from Central NC Dumpsters will be a hassle-free experience. We like to ensure that every customer is well-informed and confident throughout the rental process.

1. I'm in need of a dumpster in Lexington, but I'm not sure I can afford one.
To serve all consumers, we provide affordable dumpster rental prices in Lexington as well as flexible rental terms.

2. How much weight can I place in the Lexington NC dumpster rental?
The quantity of tonnage recommended for each item is listed on our website.

3. What if I run out of space before I finish my project?
Call us right away, and we'll send a driver to your area to replace the full bin with a new one.

While we cannot cover all the frequently asked questions on dumpster Lexington NC services on this section, please feel free to contact us on the phone or online in case you have further questions or other inquiries.

Local Customers Are Raving About Central NC Dumpsters Dumpster Service Lexington

Local customers have continued to express their satisfaction with our dumpster service Lexington. We like to think of ourselves as Lexington dumpster rental experts, and our many 5-star ratings and positive customer feedback back us up. We take pride in providing superior dumpster service Lexington to businesses, construction companies, roofers and homeowners throughout the city and surrounding areas.

1. They deliver on their promises! If you need a dumpster for any waste removal from your home, Central NC Dumpsters will deliver on time. Their driver was friendly and their customer service was really good. Saved me a lot of time honestly. - J. Morales.

2. The dumpster arrived on time and was placed exactly where I requested and I can say their delivery and pickup was prompt and I highly recommend Central NC Dumpsters. - T. Anderson.

3. I called them once and they answered on the first ring. They have friendly and helpful representatives and their bin was exactly the right size for my driveway. - A. J.