Reputable Local Dumpster Rental Salisbury NC
Central NC Dumpsters is a dumpster rental Salisbury NC business that offers reliable waste disposal solutions at competitive pricing. If you're looking for a dependable local waste management company that offers affordable roll-off dumpster rentals in Salisbury NC, look no further. We service homeowners, businesses and contractors all over Central NC and we offer roll-off containers for different types and sizes of waste management projects.

Central NC Dumpsters is your best choice for dumpster rental Salisbury NC no matter how big or small your project is. We make renting a dumpster in Salisbury NC a simple, straightforward experience for everyone. We are committed to providing superior, cost-effective dumpster rental service and we guarantee excellent customer service and the best pricing for roll-off rentals locally. We deliver dumpsters on schedule to ensure that our customers can complete projects on their own timelines.

Call (336) 575-8121 or use our online booking service to schedule a dumpster rental Salisbury NC today if you need a residential dumpster, a commercial or construction dumpster rental. We provide same day dumpster delivery for homeowners, and commercial customers throughout Salisbury and our service radius. If we don't have the dumpster rental you need available on site, we will also let you know.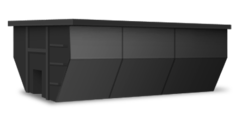 Dimensions
14' L x 8' W x 4' H
Included Tonnage
1.5 included
Additional Days
:
$15/day
Extra Weight
:
$65/ton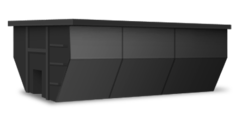 Dimensions
14' L x 8' W x 5' H
Included Tonnage
2 included
Additional Days
:
$15/day
Extra Weight
:
$65/ton
We Take Just About Everything
Some examples of the junk we haul away include
Refrigerator Disposal

Garbage Removal

Mattress Disposal

Foreclosure Clean Outs
Construction Waste Removal

Yard Waste Removal

Trash Removal

Appliance Removal
Television Disposal & Recycling

Furniture Removal

E-Waste Disposal

Hot Tub Disposal
When to Use Roll Off Dumpster Rental in Salisbury NC
With a roll-off dumpster rental in Salisbury NC, waste and debris will not slow down your project, as you will be able to throw the unwanted material in the roll-off container as soon as it is generated. Choosing the right trash dumpster rental for your next project is very simple when you rent a dumpster from Central NC Dumpsters. We provide dumpster options for small and large projects and we service residential and commercial customers all over Salisbury and neighboring areas. We also make arrangements with customers located beyond our radius on a regular basis to deliver roll-off containers to their homes or business locations.

There is no project that can be too small or too large, such that a dumpster rental in Salisbury NC cannot handle. Get a roll off dumpster rental in Salisbury, North Carolina for any project, whether you have a small DIY home improvement or a large-scale project. Planning a routine yard or landscaping maintenance, a home renovation, a home cleanout, a roofing replacement or a construction or demolition project? Contact us to schedule a dumpster rental delivery and dispose of all your waste more effectively.

We purpose to help our customer throughout the rental process and to ensure that our customers find the best size dumpsters for their projects. Some projects you could use our budget roll-off rentals in Salisbury NC include:
Residential Dumpster Rental Salisbury
You can use a residential dumpster rental Salisbury for a lot of different home improvement clean-ups within and outside of your house. Whether you're remodeling your kitchen or bathroom, clearing out your garage or basement, or getting rid of yard waste; you can rely on Central NC Dumpsters to deliver the roll-off dumpster rental to get the job done.

We provide professional Salisbury dumpster rental services for most residential waste management projects. We offer waste disposal dumpster rentals at low prices for all types of projects. The easiest way to get a residential dumpster rental Salisbury for your home renovation or home improvement clean up and waste management is to call Central NC Dumpsters or book one online.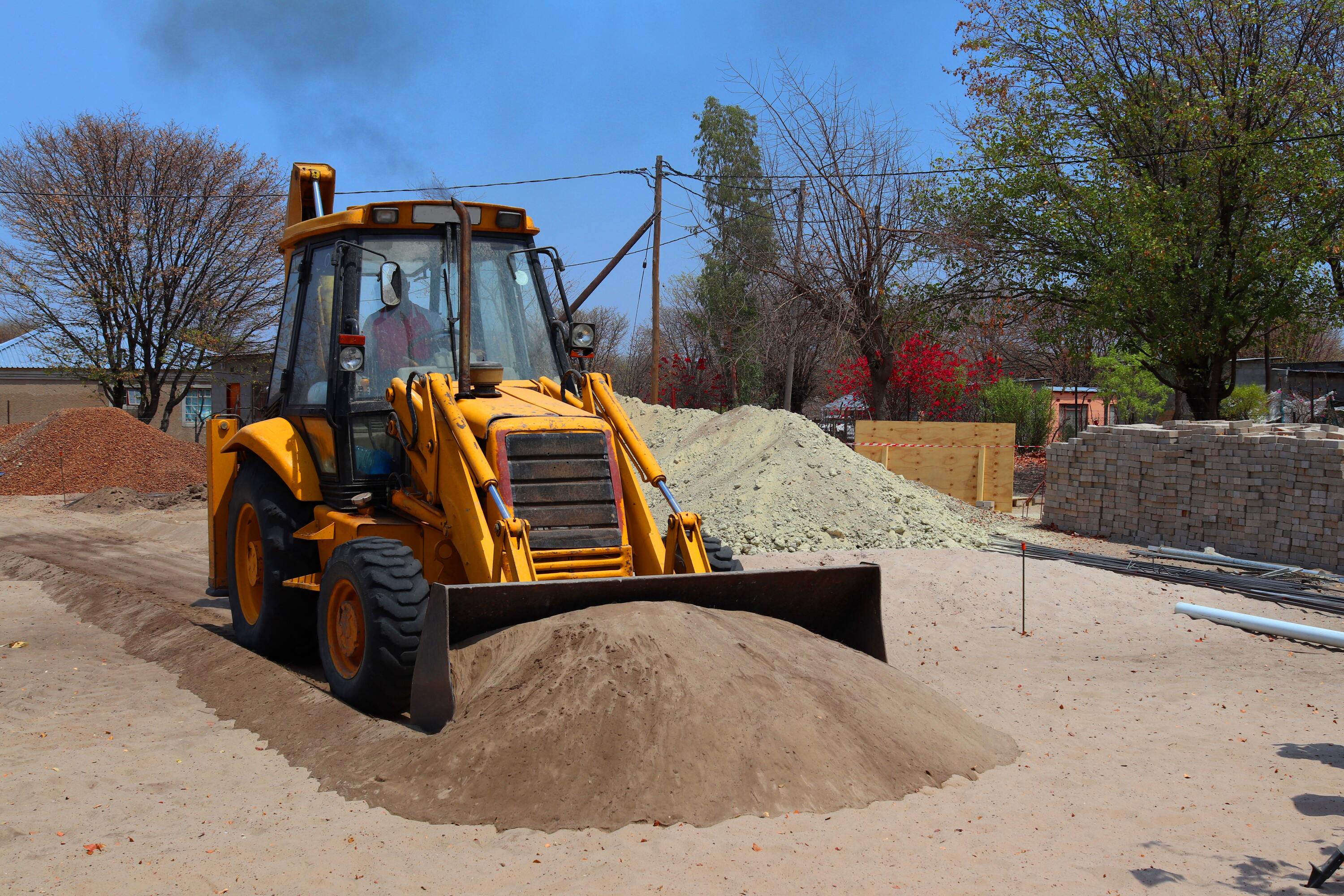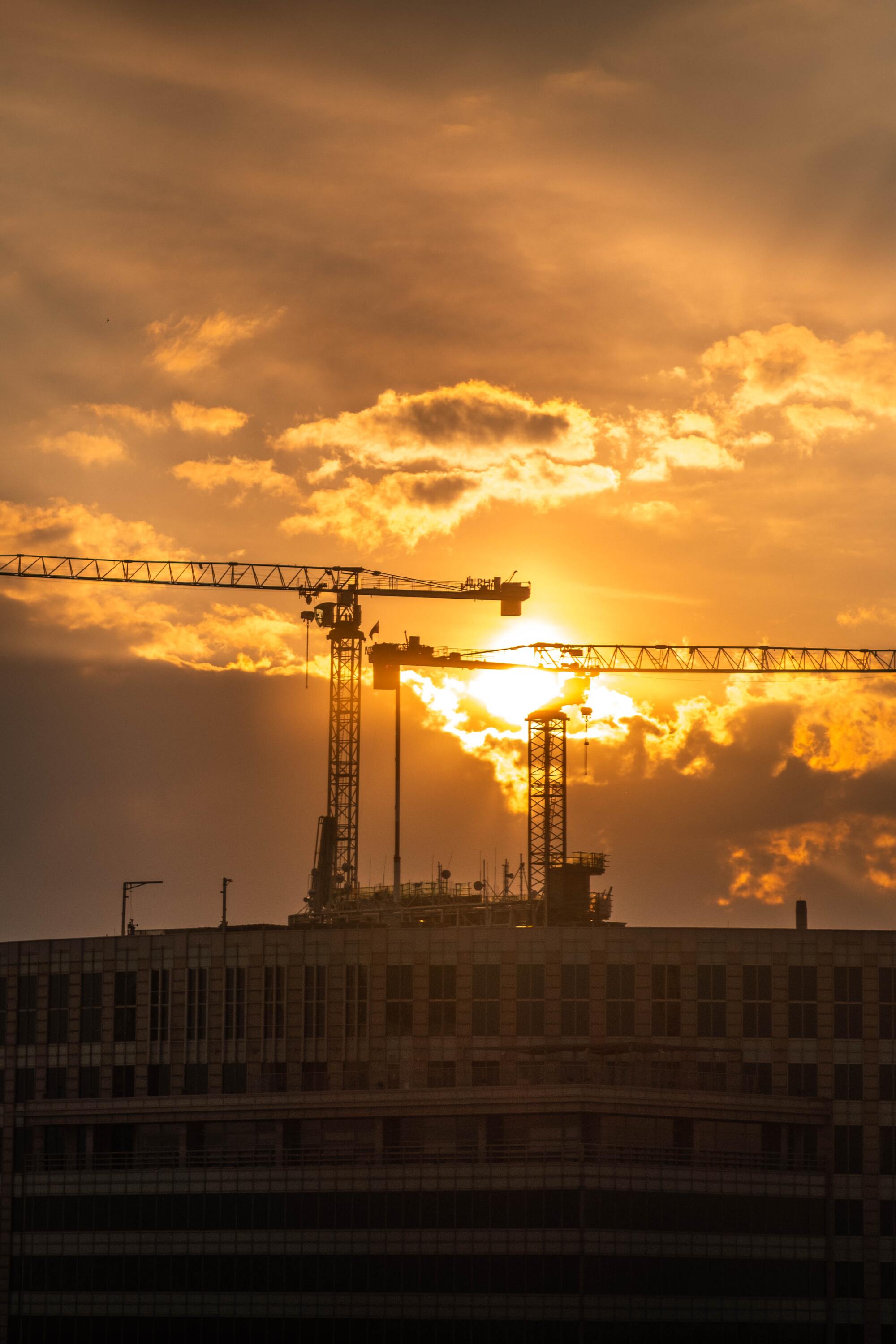 Yard Waste Dumpster for Rent in Salisbury NC
Landscaping projects definitely make your home and curb appealing, but you need a yard waste dumpster for rent in Salisbury NC to get the debris to the dump fast and efficiently. Central NC Dumpsters is a Salisbury dumpster rental company that homeowners and landscapers trust to get rid of their yard waste and waste for a low price.

Renting a dumpster is one of the most cost-effective ways to dispose of yard waste, landscaping waste or gardening debris. You only need to schedule a dumpster, and once the dumpster is delivered, you will get the waste and debris in the container and have Central NC Dumpsters haul it away. Don't let things like tree trimmings and brush build up in your yard. We offer affordable landscaping and yard waste dumpster for rent in Salisbury NC.

Competitive Construction Dumpster Rental in Salisbury, NC

Central NC Dumpsters is the company to go to for dumpster rental in Salisbury, NC for construction waste removal. Having a one-stop shop including all construction dumpster options streamlines the procedure for contractors. We work closely with each of our contractors to ensure that the container is placed in the most convenient location on the jobsite for quick debris removal.

If you are looking for construction dumpster rental in Salisbury, NC at competitive pricing, we've got you covered. We have the best dumpster size for clearing and getting rid of heavy construction waste material and debris. We deliver the roll-off container to your construction site location and you only need to fill up the roll-off container and notify us to take it away. With us, you can be sure of dumpster delivery and dumpster pick-up on schedule.
Affordable Roofing Salisbury Dumpster Rental
Looking for a roofing Salisbury dumpster rental that offers the best deal? Welcome to Central NC Dumpsters. While every construction project has its difficulties, roofers particularly perform one of the most difficult and dangerous jobs. In order to leave the customer's property spotless after each roofing project, it is important to have an affordable and reliable roofing dumpster rental available to assist you in cleaning up as you go through with your project.

Roofing contractors often use our affordable roofing Salisbury dumpster rental to keep old roofing shingles, materials, and other waste in one place and to get rid of it. With our large roll-off container rentals, you can get rid of a lot of roofing debris quickly and easily. Local contractors love them, too. Call us to find out the dumpster option ideal for your project.

Rent a Commercial Dumpster In Salisbury

If you need to rent a commercial dumpster in Salisbury, Central NC Dumpsters are known for being reliable and offering affordable flat-rate prices for dumpster rentals. We deliver commercial dumpster rental all over Salisbury and surrounding cities. Business owners and companies with commercial cleanout and waste disposal projects know who to call when they need to get rid of industrial waste or commercial wastes and junk.

You can rent a commercial dumpster in Salisbury, NC for commercial clean-ups and waste disposal, storage units', rental units and foreclosure cleanouts, commercial renovations, and other commercial projects that need to get rid of waste and trash. We would love to assist you, whether you need a dumpster for a one-time clean-up or a long-term roll-off dumpster for your business waste removal needs.

Demolition Dumpsters For Rent in Salisbury, NC

Central NC Dumpsters offers demolition dumpster for rent in Salisbury, NC at competitive dumpster rental costs. Demolition projects generate a large amount of debris, which must be cleared away as soon as possible in order to keep consumers satisfied. Collaborate with us to make cleaning easier while saving time, money, and effort. Fast: With a dumpster on-site, you'll never have to waste time taking your waste to the landfill.

Not only do we have demolition dumpster for rent in Salisbury, NC for every project, we have flexible rental terms and prices you cannot beat. Choose from our variety of roll-off dumpster sizes in Salisbury, NC and dispose of all your waste effectively. For big C&D waste site clean-ups, big-scale debris management, and big-scale waste disposal, you can trust us to provide you with the best roll-off container rentals.

Why Should You Consider Renting a Dumpster in Salisbury from Us?

Central NC Dumpsters is definitely the waste removal company to contact if you are planning on renting a dumpster in Salisbury. We offer a dependable roll-off dumpster rental Salisbury, no matter how big or small your project is. We rent out high-quality roll-off containers and we also offer prompt service and same-day or next-day delivery. We focus on supplying homeowners and commercial customers with versatile dumpster options and professional waste management services at all times.

While there are many Salisbury dumpster rental companies that may provide roll-off dumpster rentals; please keep in mind that having a hassle-free waste disposal experience requires choosing a professional dumpster rental company that offers value for money, and has a good reputation. Our roll-off dumpster rental in Salisbury, North Carolina comes in 15-yard and 20-yard sizes. Based on the amount of unwanted waste you have to dispose of, you can determine the roll off dumpster size you require for a successful waste disposal. using our dumpster sizing guide.

Renting a dumpster in Salisbury but don't know what size dumpster to select? If you have a project such as an attic, basement, or garage cleanouts, or bathroom and kitchen remodels; a 15-yard rental dumpster can get the job done. A 20-yard dumpster rental is larger and clearly more spacious, and it is ideal for cleaning up and disposing of waste after large home renovations, roofing shingle replacements, foreclosure cleanouts, storage units cleanouts and other commercial waste disposal projects.

How Easy is it to Rent a Roll-Off Dumpster in Salisbury NC?

Whenever you need to rent a roll-off dumpster in Salisbury NC, Central NC Dumpsters is the ideal waste management company to work with. We have helpful and experienced representatives who are always happy to guide customers and make sure that they have a pleasant experience all through the rental process.

Whether you are renting a dumpster for the first time or you are a frequent dumpster rental user, it should be super easy to rent a roll-off dumpster in Salisbury NC, thanks to our 24-hour online and o-ver the phone booking options. Call us at (336) 575-8121 to request a roll-off dumpster rental in Salisbury and schedule delivery to your location. We can deliver a dumpster to your home, construction site, or business location. Please include all relevant delivery information so that we can provide you with a smooth and on-time delivery.

We Deliver Dumpster Rental in Salisbury and Surrounding Areas

Looking for a dumpster rental in Salisbury for your next waste disposal project? Count on Central NC Dumpsters for economical roll-off dumpster rentals for any home or business project of any scale. We have the dumpster rental equipment, and the expertise to deliver a roll-off container to you, set it up conveniently for you to load up.

We are always pleased to deliver dumpster rental in Salisbury and to service customers in Salisbury, North Carolina, as well as the surrounding communities. We deliver to the following Salisbury zip codes: 28144, 28145, 28146, and 28147. We also serve Asheboro, Winston Salem, High Point, and Lexington, NC, in addition to Salisbury. If your zip code is not listed, please get in touch and we will check for certain if we deliver to your area.

Frequently Asked Questions and Answers About Dumpster Rental NC

Renting a roll-off container from Central NC Dumpsters is really a straightforward process even when you have questions regarding dumpster rental NC solutions. Throughout the rental process, we strive to ensure that all of our customers are not only well-informed and that they are getting the correct dumpster choice for their individual projects at the best possible price. Some frequently asked questions (FAQs) are listed below. If you have any further questions, please contact us.

1. I need to rent a roll-dumpster in Salisbury for a small waste removal job; can I get a good deal? Yes. We provide small dumpster rentals at fair prices and flexible rental terms to all of our customers.

2. How much material is permitted in a Salisbury dumpster rental NC?
On our website, we have provided an ideal weight allowance for our 15-yard and 20-yard waste management dumpster rentals.

3. What happens if I rent a dumpster and discover that it is insufficient to hold all of my trash?
If you overestimate your project and discover that you cannot complete the waste removal with the dumpster rental you chose, contact us and we will send a driver to bring a second dumpster to your location as soon as possible so that you can finish your project conveniently.

See What Salisbury Residents Say About Central NC Dumpsters!

We feel that in providing superior dumpster rental service and versatile roll-off dumpster rental in Salisbury and all our delivery areas; we have achieved a reputation as a reliable premier dumpster rental company providing residential and commercial waste management. We are thrilled to have gained 5-star ratings and many positive reviews!

1. They delivered the dumpster on time, and I can say that they saved me a lot of time. Their representatives were extremely helpful throughout the entire process, from selecting a dumpster size for a garage cleanout, to when they delivered the roll-off dumpster. - P. Michael

2. I highly recommend renting a dumpster from Central NC Dumpsters and would use them again if I have a project. I found their rates to be reasonable, and their dumpster rental services to be prompt and professional. - S. Peter

3. I had heaps of debris in my yard after tearing down an old shed, and although I was renting a dumpster without prior experience, the process was simple. My roll-off dumpster rental was delivered by a friendly and helpful driver. - Jeremy A.